Temporary Closure - Pedestrian Trail (August 15, 2022)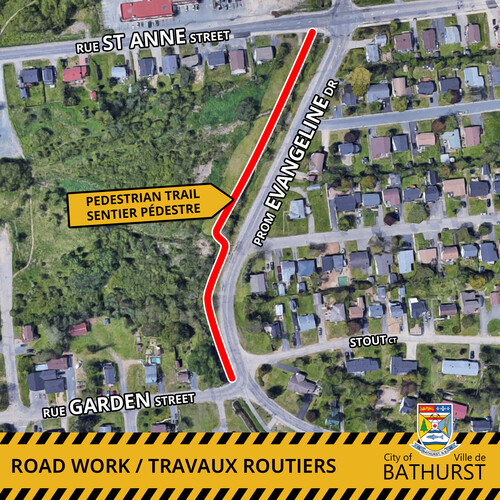 August 15, 2022
The City of Bathurst would like to advise citizens of a temporary closure of the pedestrian trail along Evangeline drive — between St Anne street and Garden street — on August 15, 2022.
We expect the situation to be resolved within the next 24 hours.
The City of Bathurst regrets any inconvenience and thanks all for their cooperation.