WASTE AND RECYCLABLES COLLECTION SCHEDULE CHANGE FOR GOOD FRIDAY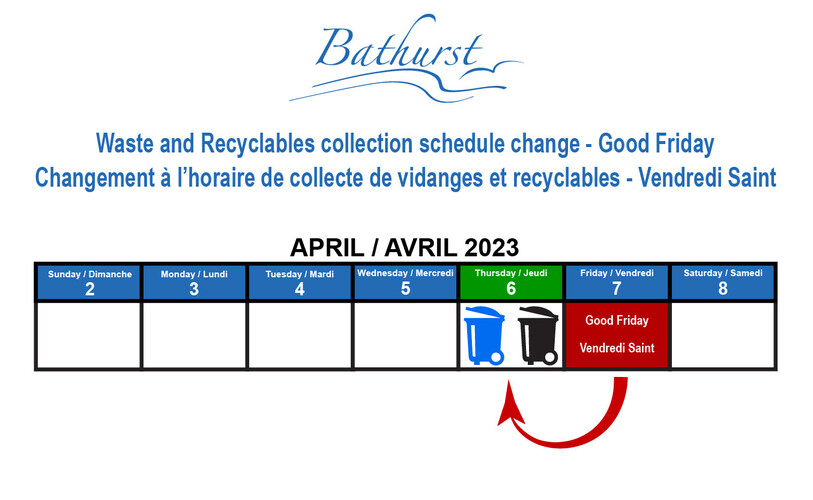 April 05, 2023
The City of Bathurst informs residents of adjustments to the waste and recyclables collection schedule for the Good Friday municipal holiday.
Collection usually scheduled for FRIDAY APRIL 7th will be on THURSDAY APRIL 6th.
Residents can check their Garbage and Recyclables Schedule by accessing the Chaleur Regional Service Commission website link below:
https://www.csrchaleurrsc.ca/en/schedule
The CSR Waste and Recyclables Collection Schedule free mobile app can also be downloaded, allowing users to see their personalized schedules, get reminders and change notices.
From the Google Play Store: https://play.google.com/store/apps/details?id=net.recollect.chaleur
From the Apple Store: https://apps.apple.com/app/id1149449168
The City of Bathurst Thanks all for their cooperation.