Bathurst ratifies collective agreement with Police officers and dispatchers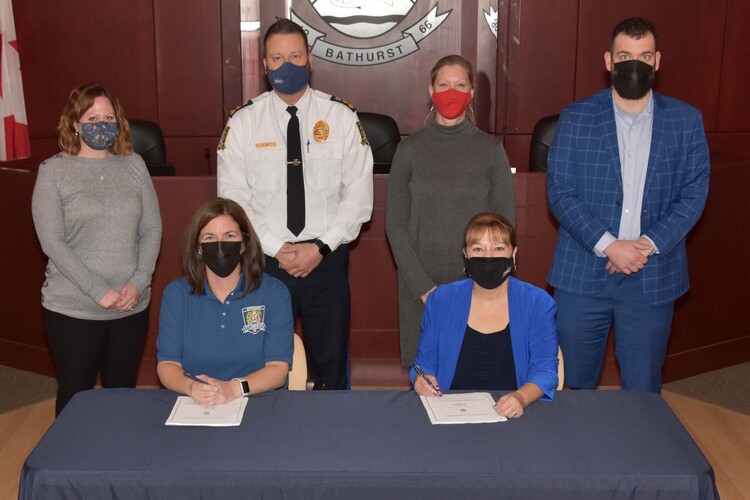 October 27, 2021
The City of Bathurst and the United Brotherhood of Carpenters and Joiners of America Local 1386, representing the Bathurst Police Force's officers and dispatchers, have ratified a new collective agreement. The agreement is retroactive to January 1, 2020 and expires on December 31, 2023.
"We are pleased to have a renewed collective agreement with the officers and dispatchers. The negotiating process was thorough and allowed for improvement in working conditions for part-time members. This will help us in with employee recruitment and retention", said Mayor Kim Chamberlain.
"With negotiations taking long because of COVID-19, we were pleased with the process, and particularly in regards to the changes implemented. This will be of benefit to the employee group and the City", said Carole Landry-Scott, representative for the Local 1386 Negotiating Committee.
The 4-year agreement includes wage increases of 2.5% in the first year and 2.0% over the next three years of the contract term.
Pictured:
Sitting: Local 1386 Negotiating Committee representative Carole Landry-Scott, Mayor Kim Chamberlain,
Standing: Director of Human Resources Sarah Morton, Police Chief Stephane Roy, City Clerk Wanda St-Laurent, City Solicitor Marc-André Laplante.
---
PRESS_RELEASE_-_Bathurst_-_Collective_Agreement_Police_-_2021-10-27.pdf