$10,900 FOR THE IWK FOUNDATION RADIOTHON!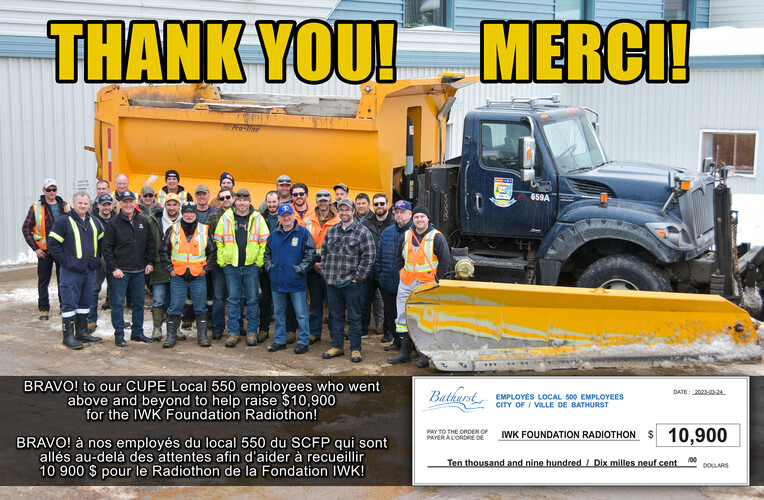 March 24, 2023
The City of Bathurst says "BRAVO!" to our CUPE Local 550 employees who went above and beyond to help raise $10,900 for the IWK Foundation Radiothon!
Our 550 colleagues had issued a friendly challenge to City Council members, asking to match donations up to the amount of $5,000. Well, Council accepted, and the employees were mighty in their response!
With the support of our dedicated employees, local businesses and individuals, the generous donations received will help the IWK Health Centre purchase specialized equipment and fund research, programs and new facilities, serving many patients from Bathurst and the Chaleur Region.
THANK YOU!!!