IMPORTANT NOTICE TO RESIDENTS OF EAST BATHURST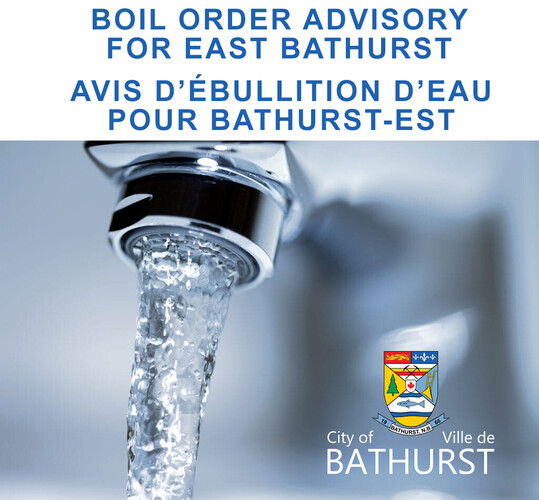 October 10, 2022
BOIL ORDER ADVISORY - ISSUED MONDAY OCTOBER 10, 2022

The City of Bathurst informs residents of East Bathurst of a main water line break near the Académie Assomption School on Roughwaters Drive, causing substantial drop in water pressure and water turbidity.
Water pressure has been stabilized. However, residents may see turbidity in the water. It is advised to refrain from washing laundry and to periodically check your water quality by running COLD WATER for 10-15 minutes to verify if the water has cleared up.
Because of this water line break, a BOIL ORDER ADVISORY will be in effect until further notice and water destined for consumption will need to be held at a rolling boil for 1 minute.
The City of Bathurst regrets any inconvenience this may cause.