Statement from Mayor Kim Chamberlain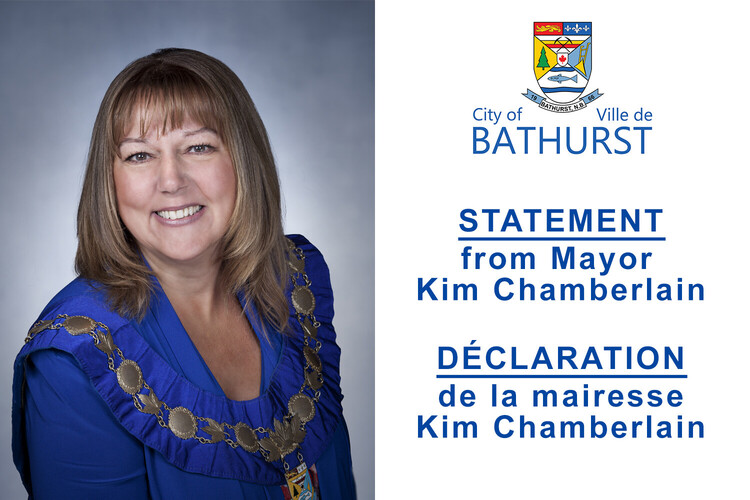 July 29, 2022
Statement from Mayor Chamberlain concerning the Acadie-Bathurst Titan
Just like you, we are aware of the latest news report from the Quebec-based newspaper "Le Devoir" concerning the impending sale of majority shares of the Acadie-Bathurst Titan and revelations the new owner would be seeking to relocate the club to potential sites just south of Montreal.
Knowing that the Titan has a committed fan base, we, members of Council and the relevant Management team have invested substantial amounts of time, resources and money to ensure the team stay in Bathurst. It is evident those efforts were compromised.
To say the least, we are very disappointed at what we learned this morning. The lack of transparency demonstrated towards Titan fans from all over, as well as the City of Bathurst, is extremely frustrating.
We have done everything in our power to help the present ownership group, to try to ensure the team stays in Bathurst for years to come. As it stands, this decision now rests with the present ownership group. They OWN what is to happen in the short, medium and long term. I'm just so very disappointed at the lack of transparency and that a better solution was not found.
I strongly feel for the players and staff members of the team who are caught up in this extremely difficult situation. They are just as powerless as we are and deserve our respect and support.
I loved to yell "GO, TITAN, GO!". Unfortunately, now, that seems to mean something else that I fear.
---
2022-07-29_-_BATHURST_-_MEDIA_STATEMENT_-_DÉCLARATION_AUX_MÉDIAS_-_Titan_Acadie-Bathurst.pdf