CERTIFICATE OF SUBSTANTIAL PERFORMANCE OF THE CONTRACT - T004-22 St. Peter Avenue Upgrading
CERTIFICATE OF SUBSTANTIAL PERFORMANCE OF THE CONTRACT - T004-22 St. Peter Avenue Upgrading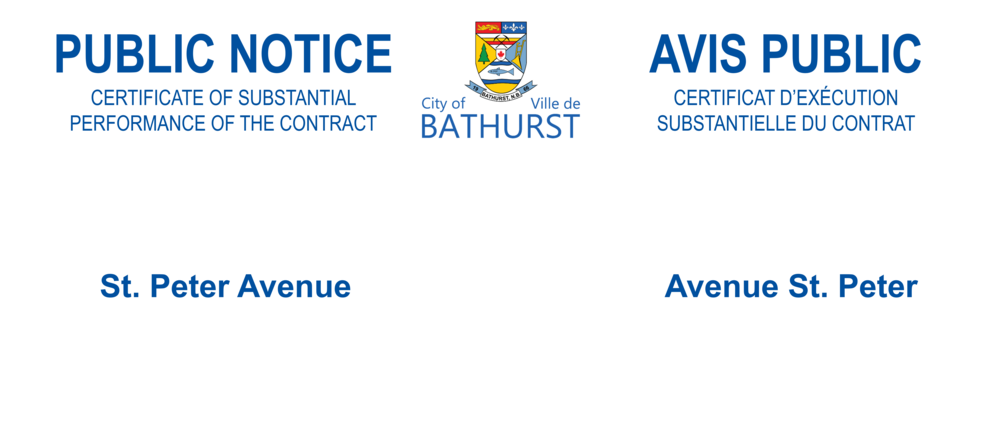 February 10, 2023
PUBLIC NOTICE IS HEREBY GIVEN that the CERTIFICATE OF SUBSTANTIAL PERFORMANCE OF THE CONTRACT (Construction Remedies Act, S.N.B. 2020, c.29, s.42) for T004-22 St. Peter Avenue Upgrading is now available.
Name of owner: City of Bathurst
Name of contractor: St. Isidore Asphalte
Furthermore, please refer to the attached description for the work not being certified under this form for the fall 2022. Work had to be suspended due to winter conditions.
To access the Certificate of Substantial Performance, please use the link below:
---
162-22_Form_7_-_Certicate_of_Substantial_Completion_Fall_2022.pdf