Remi Boudreau- Magician and illusionist
February 17, 2020 - February 17, 2020 KC Irving Regional Centre 05:00 PM - 06:00 PM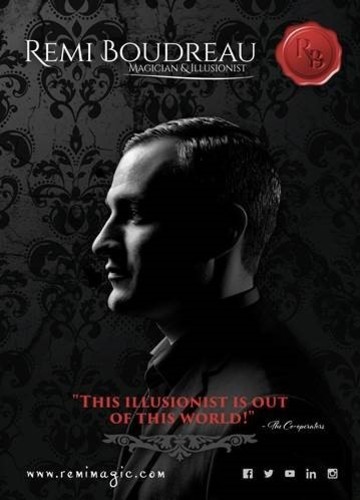 Remi Boudreau is one of the most highly regarded magical entertainers in Atlantic Canada. With more than 1400 performances, this world-class magician promises an entertaining and amazing performance that will engage all audiences.
Imagine a mind-bending experience where borrowed objects vanish and reappear, float through the air, and challenge your perceptions of reality. From close-up magic to big stage illusions, Remi is sure to create a memorable event that your guests will be talking about for weeks after!
Admission is only $2 for youth (18 & under) and $5 for adults. Tickets now onsale online at www.ticketboutik.ca or at the K.C. Irving Regional Centre box office.